Sometimes I really wish we lived in London.
Not so much for the excitement of the big city (after all, I have lived there before, pre-history – or at least, before having a family) but because there seem to be fabulous new options opening up for the gluten-free all the time.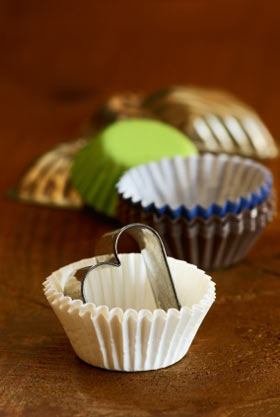 I was intrigued by an email from Sim at Knead Bakery recently. Now, I haven't heard of Knead before, probably because I live out here in the sticks, but they make wheat, gluten, dairy and cane-sugar free cakes.
Sim Smith, the founder, is launching four of her core products into stores in Mayfair round about now: mini muffins (lemon and poppy seed, and blueberry), chocolate brownies, and carrot cake. These will be available in the Napket stores in Vigo Street and Piccadilly.
The Knead products are also available at Alara – a health store and organic cafe – in Bloomsbury, and a range of products (chocolate chip cookies and ginger cookies, as well as the chocolate brownies) are available as part of the hamper range from Cityfruits. Cityfruits deliver to most postcodes in the UK.
Sim offers a bespoke baking service, for parties and other occasions, including corporate events. Now, I think that's an interesting venture; how often do you end up with melon or icecream when eating at a conference or training session?
So you can buy their goodies from Knead direct – as an individual or as a company – or from a health store in London; you can buy them in cafes in London; you can order them online in a hamper for delivery to most places in the UK; and Knead will […]