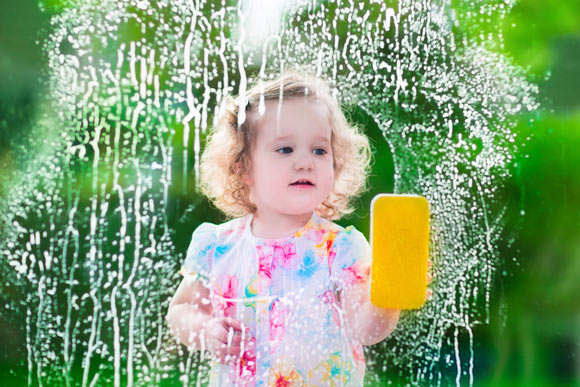 Although I've been feeling quite proud of myself for the enjoyment my children take in cooking, I was surprised to learn from a group of my friends last week that I'm falling behind on training the children for life – otherwise known as getting them to share the chores. I was astonished to learn that one 9 year old of my acquaintance does the ironing and another has been known to clean the toilets (!). I've obviously been slacking … or rather I haven't, and I need to practise my delegation skills.
I discussed this with my children, and – predictably – the eldest girl wrote out a chart with chores assigned by individual, the middle one (a girl) pretended the conversation never happened and stuck her head in a book, and the youngest (a boy) declared he wasn't prepared to do anything at all, ever. I think I've got some work to do to turn this around.
After this episode, I was pleased to come across Tracy at momsniche who has suggestions for what each age-group should be able to do to help around the house. I wish I'd seen this years ago!
| | | |
| --- | --- | --- |
| | | I've written a book summarising what we've learnt over 20 years of dealing with the gluten free diet, and it might be just what you're looking for. It packs the lessons we've learned into what I hope is a helpful and straightforward guidebook. It's available on Amazon, as a paperback or for your Kindle… |