Raising Your Coeliac Child – Media Kit
I've written a book, called Raising Your Coeliac Child, which will be released in autumn 2017 as an ebook and as a paperback. It is aimed at people caring for children who have just been diagnosed with coeliac disease, but would also be helpful for anyone who has recently been diagnosed or for health workers supporting the newly diagnosed.
Press Release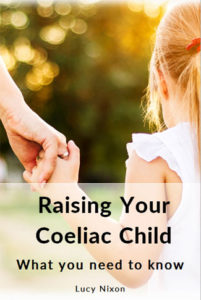 WHAT DO YOU SAY WHEN FOOD MAKES YOUR CHILD ILL?
Dealing With The Gluten Free Diet; Straightforward Advice Based on 20 Years of Experience
More children are diagnosed with coeliac disease all the time. 1 in 100 people are believed to suffer from coeliac disease, and the only treatment is a life-long gluten free diet. But making such a drastic change to a family's lifestyle can be daunting for many parents.
One of the UK's top allergy bloggers is releasing a guidebook to help parents of children diagnosed with coeliac disease.
Lucy Nixon releases a book which condenses her 20 years of experience as the parent of a coeliac into a guide for parents of newly diagnosed children.
Raising Your Coeliac Child discusses the key issues facing families as they start to manage the gluten free diet for their child:
Knowing what can (or can't) be safely eaten
Discussing the diagnosis with children and other adults
The psychological impact of the diagnosis
Dealing with the daily details, from school trips and birthday parties to travelling and eating out
Dealing with negative comments—and making mistakes.
Raising Your Coeliac Child is available on Amazon.
Lucy Nixon has written at www.free-from.com since 2006, sharing what she's learned about raising a gluten free child over the last 20 years. Her blog was identified in 2011 as one of the UK's top 5 allergy blogs.
###
Find out more at http://www.free-from.com or contact Lucy Nixon via press@free-from.com
Who is Lucy?
Lucy Nixon lives in rural England with her husband and their three children. The eldest was diagnosed with coeliac disease as a one-year-old, so the family have all been dealing with the gluten free diet for over twenty years—and have survived everything from school dinners and childhood birthday parties to Guide camps, Duke of Edinburgh expeditions and travelling abroad.
Twenty years ago, there wasn't much support for parents of coeliac children, so Lucy set up and ran a support group for local coeliac children as part of the Cheshire Coeliac UK group. In 2006 she set up a website (http://www.free-from.com) to continue to share what she's learned about living gluten free. More recently, she's served on the judging panel for the Free From Food Awards and for the Free From Eating Out Awards.
Downloads
Download book cover (PNG) – web friendly version
Download book cover (PNG) – higher resolution version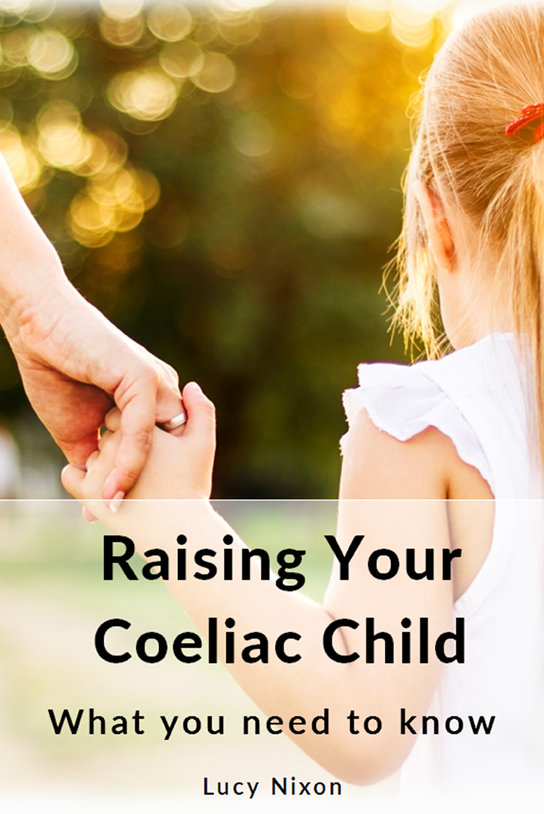 ***
We are a participant in the Amazon Services LLC Associates Program, an affiliate advertising program designed to provide a means for us to earn fees by linking to Amazon.com and affiliated sites.