Is there a link between mental health issues and nutrition?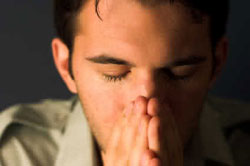 It seems that there is, at least in some cases, and links have been made between gluten – which is of course my main interest here – and:
'brain fog'
anxiety
depression
dementia
autism
and schizophrenia
Many people have reported 'brain fog' and anxiety as symptomatic of gluten poisoning, and depression is a classic symptom of coeliac disease. The Mayo Clinic believes that coeliacs are at increased risk of dementia, and Michael Gardner, Professor Emeritus at Bradford University is researching the theory that diet is involved with autism and schizophrenia.
Today, though, I want to look at depression, and will come back to schizophrenia and autism another time.
We know that depression is present in a higher percentage of people with coeliac disease than in the normal population, based on Italian studies in 2003 (and others).
You might ask: which came first? Are people depressed as a result of their diagnosis, or is the disease the cause of the depression?
The answer seems to be both.
Eating gluten can cause depression
Eating gluten if you are a coeliac (diagnosed or not) seems to have an impact not only on your physical health, but also on your mental health. There may be two reasons for this:
malabsorption

coeliacs eating gluten fail to absorb tryptophan, which leads to a decrease in production of serotonin (the 'feel-good' brain chemical), and increasing the risk of mood disorder. Coeliacs eating gluten are also likely to be short on other vitamins as a result of their malnutrition, such as vitamin B6, vitamin C, folic acid and zinc, all of which are needed to help make serotonin from tryptophan.

the immune response

cytokines are produced that may change the […]