I invited Chris Bekermeier to write a guest post today, discussing packaging. Chris is based in the US, and so is discussing packaging in the US, but the issues are the same wherever you are. I'm certainly going to be investigating wheat-based packaging here in the UK after reading his article… please feel free to add your views in the comments.
Over to you, Chris!
***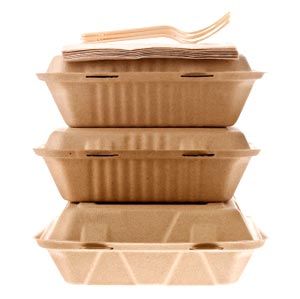 When you're going gluten-free, ingredients matter. However, another big question you should be asking both yourself and the stores where you buy your food is, "Is the packaging gluten-free?" Whether you're an old hand at living without gluten or just beginning to go gluten-free, you likely know how to check the ingredients of what you're buying. The problem is whether or not the packaging itself is free of gluten, and many people aren't aware that it may not be.
Gluten is a protein found in wheat, barley, and rye, and is used as a thickening agent and for flavor in many pre-packaged foods. While the majority of these foods list their ingredients on the packaging, new innovations in "going green" encourage companies to make the packaging itself out of wheat. In 2004, researchers at California's Agricultural Research Service Western Regional Research Center teamed up with EarthShell to look into the manufacture of wheat-based packaging. They found that wheat-based packaging is fairly simple to make and much better for the environment, but didn't address the question about whether or not this packing would be gluten-free.
In 2011, Bio-Mass Packaging, in partnership with Bridge-Gate, offered a line of biodegradable wheat-based packaging containers specifically for takeout restaurants and caterers. Unfortunately, these can be especially harmful […]