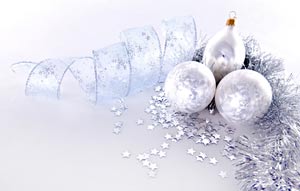 What do vegetarians eat at Christmas? Or, and more specifically, what do gluten free vegetarians eat at Christmas?
They definitely don't eat the turkey, sausages, bacon or meat-based stuffing…
There are lots of options available. In the past we've made a chestnut and mushroom pie, a white-nut and Sage Derby loaf, goats cheese and red onion tarts and an apple and mushroom en croute. All both vegetarian and gluten free by using gluten free shortcrust pastry or gluten free breadcrumbs, depending on the recipe.
But this year, I'm tempted by this one: Moroccan spiced pie, from the BBC Good Food site. It looks beautiful, and is crammed full of herbs, spices, nuts, berries, ginger and honey. Fab-u-lous. Do go and look.
The only issue will be swapping out their normal filo pastry for gluten free pastry. Ready made gluten free puff pastry is available at Gluten Free Foods Direct (Brumby's). It's probably too late to buy some now, so we'll have to make it. I'll probably use Gluten Free Gobsmacked's recipe for croissants (yes, I did reference it a couple of days ago, but it is a good one!).
And I expect that will be just delicious. Feeling hungry already…
****
Update 2013: Gluten Free Foods Direct have changed their web address (I've updated the link above) and I'm not sure that they sell gluten free puff pastry any more. If I find a new source in the UK, I'll let you know. (If you're in Australia, it looks like you might be in luck – or even in continental Europe, where Dr Schar sell frozen rolls of puff pastry, though not here in the UK.)
I did find this recipe for a gluten free version of rough puff pastry – I haven't tried it, but it looks pretty good. There are lots of others around, such as this one from Gluten Free on a Shoestring (looks delicious!)
| | | |
| --- | --- | --- |
| | | I've written a book summarising what we've learnt over 20 years of dealing with the gluten free diet, and it might be just what you're looking for. It packs the lessons we've learned into what I hope is a helpful and straightforward guidebook. It's available on Amazon, as a paperback or for your Kindle… |