Ever got to nearly-lunch-time and realised that you didn't have any gluten free bread?
That certainly happens to us!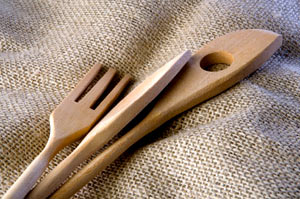 We were recently sent some of Helens Brilliant Mixes to try the scones, brown bread, and white bread. These have been around for a while; I think we picked up a pack of bread mix in Sainsbury's some time ago. They're obviously having a marketing push at the moment to try to bring them to the attention of the consumers. That's us!
The mixes were just as good as I had remembered. We whizzed the scones up in no time, when some surprise guests arrived, and they went down very well with everyone. I know that 'normal' scones are really speedy too, but it was good to have something quick, easy and gluten free to offer.
And both breads turned out well too. The white bread takes a little longer, but it is versatile, as it could apparently be used as a pizza base or foccaccia. We'll have to try doing that next time.
I don't normally buy mixes, because I was taught to bake from scratch as a child—though before we knew anything about coeliac disease. But I can see that having a ready prepared mix would be very helpful, particularly if you've recently been diagnosed, since baking gluten free is different to 'normal' baking. And I would be tempted to buy these again, as they seem reliable, and my daughter liked the results.
Though it must be said that no ready mix is going to be as cheap to use as mixing your own from the basic ingredients—you're paying for the convenience. But that might be a trade-off that works for you, especially since we're all so busy these days.
Have you tried these? Do you prefer a different mix? Or do you bake from scratch?
| | | |
| --- | --- | --- |
| | | I've written a book summarising what we've learnt over 20 years of dealing with the gluten free diet, and it might be just what you're looking for. It packs the lessons we've learned into what I hope is a helpful and straightforward guidebook. It's available on Amazon, as a paperback or for your Kindle… |