My coeliac daughter spent Sunday afternoon making gluten free chocolate truffles as Christmas gifts for her friends; she made some of them dairy free, as well.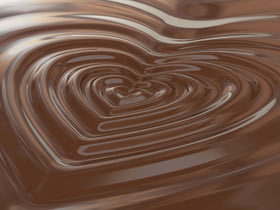 It's always nice to have a few sweet treats around at Christmas, so here's the recipe for you – and it is easy-peasy:
Gluten Free Chocolate Truffles
100g (or 4oz) of chocolate (check it is gluten free – and use dairy free if necessary)
25g (or 1oz) of butter
25g (or 1oz) of icing sugar (I think this is called confectioner's sugar in the US)
50g (or 2oz) of crumbled gluten free chocolate cake (again, use dairy free cake if needed)
4 tablespoons of chocolate sugar strands (we used Supercook's: do check that they are gluten free)
some small, pretty, paper cases
Melt the chocolate and butter together
Sift the icing sugar into the mix
Add the cake crumbs and stir well
Let it cool
Spread the chocolate sugar strands on a plate
Scoop up a spoonful of the mixture and roll it into a ball in the sugar strands. It should end up coated in them.
Pop the ball into a paper case
Make more!
Pop them into the fridge to chill – and store them in an airtight container in the fridge. Eat them within about 5 days.
She put a few into a pretty box for each friend, and wrapped the box in ribbon. Lovely!
| | | |
| --- | --- | --- |
| | | I've written a book summarising what we've learnt over 20 years of dealing with the gluten free diet, and it might be just what you're looking for. It packs the lessons we've learned into what I hope is a helpful and straightforward guidebook. It's available on Amazon, as a paperback or for your Kindle… |