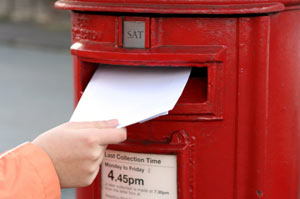 I seem to have posted a lot of allergy alerts about gluten free oats recently, covering all the major supermarkets here in the UK. I suspect that the number of recent alerts is because they all source their free from oats from the same supplier.
And I've posted a fair few alerts over time…
But this is the first time I've ever received a personal recall letter.
Sainsbury's wrote to me – as a free from customer, not as an allergy blogger – to let me know that there was a problem with the oats, and to tell me to take any of the affected products back to the supermarket.
Presumably, they've taken the trouble to search their Nectar database (yes, I have a card) to find purchasers of these products, and then sent out a letter (incurring further cost).
Yes, I'm impressed.
Good customer service, going the extra mile; and a really good use of the Nectar database. I knew there was a reason I was sharing all that information with big business!
Did you get a letter?
| | | |
| --- | --- | --- |
| | | I've written a book summarising what we've learnt over 20 years of dealing with the gluten free diet, and it might be just what you're looking for. It packs the lessons we've learned into what I hope is a helpful and straightforward guidebook. It's available on Amazon, as a paperback or for your Kindle… |