Now here's a challenge …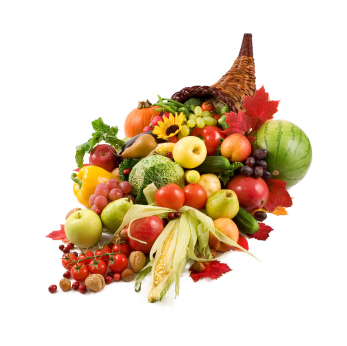 The Gluten Free Goddess recently discovered that she has a plate-ful of other allergies and intolerances:
Cow's milk/cheese/whey/casein/goat's milk, egg whites/yolks, chicken/turkey, gluten, peanuts, almonds/walnuts, sunflower seeds, soybeans, lemon, avocado, pineapple, papaya, green beans, kidney beans, oysters.
Gluten is familiar – but can we create a meal without any of these things? Gluten Free By the Bay has challenged bloggers to come up with a recipe that Karina could eat. Always up for a challenge, here's my offering:
If Karina came round to my house, I'd cook black-eyed bean cakes with ginger onion marmalade, followed by drunken fruit.
I'm hoping that since only kidney beans and soybeans were listed, that Karina would be able to eat black-eyed beans and lentils – I would phone her to check first! Also, my menu assumes that sugar and alcohol are OK – something else to check. Honey would make a good replacement in the onion marmalade and the drunken fruit dish; you could use a simple stock (check it is gluten free!) in place of the white wine for the marmalade.
And here are the details:
BlackEyed Bean Cakes with Ginger Onion Marmalade
(adapted from a recipe by Delia. Delia is one of the most famous cookery writers here in the UK – so well known, that she no longer needs a surname, like Madonna. Her recipes are not aimed at the gluten free – hence the adaptations, but always work well).
Ingredients for the beancakes
4 oz blackeyed beans, either soaked overnight or boiled for 10 mins and soaked for 2 hours. Or just buy tinned ones!
4 oz green or brown lentils, rinsed and picked over for small stones
1 bay leaf
6 tablespoons olive oil
1 red onion, chopped finely
1 carrot, chopped finely
1 red pepper, chopped finely
1 green chilli, seeds removed and chopped finely
1 clove garlic, chopped
1/4 teaspoon mace
1 teaspoon fresh thyme, chopped
couple of sprigs of fresh thyme
1 tablespoon sundried tomato paste
2 tablespoons corn meal or polenta or gluten free flour (to coat and make outsides crispy)
salt and pepper
Method for the beancakes
Put the drained beans and lentils in a big pan and add 1 pint water, the bay leaf and the thyme sprigs. Simmer for about 45 minutes, or until the beans and lentils are completely soft. If there's any water left, drain. Take out the bay leaf and thyme sprigs.
Mash them up with a fork or potato masher and season.
During that 45 minutes, you could be chopping up all the vegetables and then frying them gently in 1 tablespoon of the olive oil until they are golden brown at the edges. Stir in the mace, chopped thyme and tomato paste, and then combine the vegetable mixture with the drained bean mash.
Make 12 round cakes (making your hands wet helps), put them on an oiled plate or baking tray and refrigerate for at least an hour.
When you're ready to cook the beancakes, coat them in the corn meal or gluten free flour. Heat a couple of tablespoons of olive oil in the frying pan, and then fry the beancakes for about 3 minutes on each side (in batches), adding more oil if needed. Keep them warm until all the beancakes are ready.
I would serve this with the ginger onion marmalade (see below), a big green salad, and/or Jamie Oliver's Smashed Tomato and Olive salad, which is basically 4 parts of mixed tiny tomatoes (red cherry, yellow cherry, baby plum etc) to 1 part of black olives (stones in). Bash the tomatoes and olives so that they split in a rough fashion – but not pulverised! – pull out the olive stones, let the olives and tomatoes mingle their flavours for a while, add lots of fresh basil and some rocket, and serve with a good homemade dressing.
Ingredients for the Ginger Onion Marmalade
1 tablespoon freshly grated ginger
12 oz red onions
2 tablespoons olive oil
3 rosemary sprigs
8 fl oz dry white wine
3 tablespoons white wine vinegar
2 tablespoons dark soft brown sugar
salt and pepper
Method for the Ginger Onion Marmalade
Peel and slice the onions into rings and fry them with the rosemary in the olive oil until they are golden. Add the white wine and white wine vinegar, brown sugar and ginger, salt and pepper. Simmer everything very gently for about an hour to an hour and a half. Almost all the liquid should be gone. Take out the rosemary before serving.
Drunken Fruit
What fruit do you have in the house? Take a variety of fruits, fresh and dried (obviously avoiding those on Karina's no-no list) and peel and slice into bite sized pieces. Apples, pears, bananas, plums, dried fruit such as figs, apricots and raisins, and it is good to use a few oranges if you can (try and remove as much of the white pith as you can). Again, lemons are on the no-no list, so I'd need to check that other citrus fruit was OK.
Line a roasting tin (or high-sided baking sheet) with foil, and spread the fruit on this. The foil is simply to make the washing up easier.
Add some brown sugar (tablespoon or two) – I like molasses sugar, but I know that it isn't to everyone's taste – and a splash or two of orange juice (if OJ is OK – other fruit juice if not). If you like, you could add a sprinkling of nutmeg and cinnamon. Again, you could add a splash or two (couple of tablespoons, perhaps) of sweet alcohol now – marsala, a sweet sherry, a dark rum, even Grand Marnier if you wanted to pick out the orange flavour. Just as long as you have some sugar and some liquid, this should be fine.
Cook in the oven for about half an hour at about 180C. The fantastic thing about this dish is it is different every time and is very forgiving.
Enjoy!
| | | |
| --- | --- | --- |
| | | I've written a book summarising what we've learnt over 20 years of dealing with the gluten free diet, and it might be just what you're looking for. It packs the lessons we've learned into what I hope is a helpful and straightforward guidebook. It's available on Amazon, as a paperback or for your Kindle… |