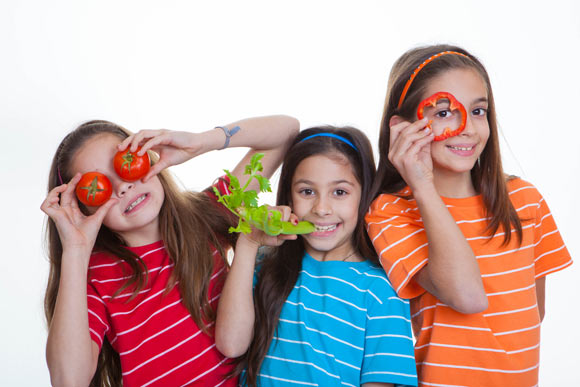 You may have seen a lot of articles on the internet over the last few days, saying that the gluten free diet could be bad for 'healthy children'.
I'm assuming they mean children without a diagnosis of coeliac disease—thank you, my child is perfectly healthy as long as she doesn't eat gluten—and you may be wondering whether that means the gluten free diet could be causing your coeliac child a problem.
This is following comments by Dr Reilly, from Columbia University Medical Center, who was discussing some misunderstandings about the gluten free diet, and was explaining that there is no evidence that a gluten free diet is beneficial for children without coeliac disease (or a wheat allergy). She has a Commentary scheduled for publication in The Journal of Pediatrics, and various media outlets have picked up on the press release about this.
The first thing to note is that many of the media articles – particularly the headlines – are missing the point, and articles with headlines such as 'Gluten-free diets may be risky for kids' or 'Could a gluten-free diet in kids do more harm than good?' are not helpful.
Coeliac children absolutely must follow the gluten free diet. This is not, in itself, an unhealthy diet. You do not need gluten for a healthy diet. In fact, many people end up with a healthier diet than they had before… if they eat properly.
The point that Dr Reilly was making was that some (most?) of the manufactured gluten free foods (cake, bread etc) contain more fat or sugar than 'normal' versions. Therefore, if someone relies overmuch on these processed products, then they would be eating more fat/sugar than the 'norm', and that there might be a risk of some nutritional deficiencies because gluten free bread, say, tends to be unfortified. Some 'normal' products, of course, such as some cereals and breads, are fortified with vitamins/minerals, which can be found in other, non-gluten, foods too.
This is true.
In addition, there are undoubtedly quality of life issues with having to follow a gluten free diet, as many studies have shown. Obviously, there is reduced choice of food items, but in addition, spontaneity is difficult, and potentially a problem with food-issues could develop if anxiety levels over food limitations are high.
And then there's the cost of eating gluten free…
So I don't disagree with Dr Reilly, and the media articles reporting her commentary are not her responsibility. But I do think that the scare headlines are irresponsible and unhelpful to parents of children with coeliac disease. I can see that 'Doctor says children should have a healthy diet' doesn't make for a high click rate!
If your child has a diagnosis of coeliac disease, or a wheat allergy, or other medical condition that requires a gluten free diet, please don't be alarmed by the media headlines, and don't, whatever you do, go back to a gluten-full diet. A gluten free diet can be healthy or unhealthy—but so can one that is stuffed full of gluten.
What to do?
1. Stick with the gluten free diet: no compromises.
2. Make it as good a diet as you can: a wide variety of foods to get the nutrients needed to maintain health and to feel good.
3. Don't stress over it: as long as your child is safe (not eating gluten), then eating should be a pleasure, not a problem. Your child does not need gluten for a healthy life.
| | | |
| --- | --- | --- |
| | | I've written a book summarising what we've learnt over 20 years of dealing with the gluten free diet, and it might be just what you're looking for. It packs the lessons we've learned into what I hope is a helpful and straightforward guidebook. It's available on Amazon, as a paperback or for your Kindle… |