Are we at a tipping point?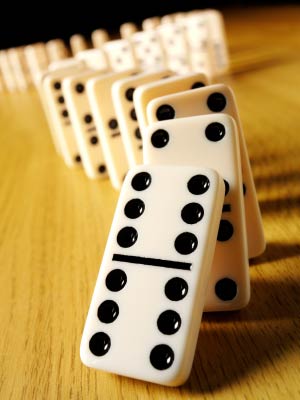 Has living gluten free finally become normalised?
In the course of one day last week, I learnt that:
one of the restaurants in our nearest town has a gluten free menu
one of the bakeries in that town has a poster in the window, advertising that they stock gluten free products (it turns out these are from the Gluten Free Kitchen, and they are delicious, particularly the carrot cake and the coffee and walnut…
and the cafe down the road is stocking Delice de France gluten free bread rolls and sweet muffins. I didn't even know Delice de France offered gluten free products!
So: is the gluten free diet becoming the norm, and acceptable in the way that, say, the vegetarian diet is acceptable? Or was this just one day in which I really looked at my local town?
| | | |
| --- | --- | --- |
| | | I've written a book summarising what we've learnt over 20 years of dealing with the gluten free diet, and it might be just what you're looking for. It packs the lessons we've learned into what I hope is a helpful and straightforward guidebook. It's available on Amazon, as a paperback or for your Kindle… |