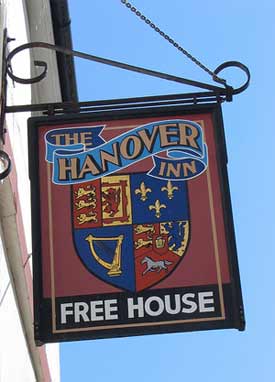 What?  No, you still can't drink most beers, but 3663, a national food distributor, has been working with Nutrition Point to develop products that pubs and restaurants can serve to customers with an intolerance to wheat or gluten.
Yes, 3663 has launched its first gluten free product range, to include breads, pasta, pizza bases, crackers, biscuits, pretzels and instant pot snacks, which are available under the Trufree and Dietary Specials brands.
Nutrition Point's dietician will also be working with 3663's advice centre to help advise pubs on gluten-free menu options.
Chris Hook, managing director of Nutrition Point, is reported as saying:
"Pubs and restaurants always provide plenty of vegetarian options but the UK's 625,000 coeliac disease sufferers complain about a major lack of gluten-free foods on the menu.

"It's very easy to stock a core range of gluten-free foods – they can actually generate great loyalty from coeliacs and their families who will often choose venues based on the range of gluten-free alternatives available."
Some pubs, of course, like one of our local ones, Church House, in Congleton, have a dedicated gluten free menu anyway, and many provide food that is naturally gluten free.
But this is good news, assuming that publicans and restaurateurs take up the offering – the Dietary Specials pizza is now my daughter's favourite, since Moilas stopped importing pizza to the UK. It will just make it easier for publicans to add something gluten free to the menu, meaning that you won't have to have that baked potato yet again.
And that's got to be good.
Image: Furbyphotos at Flickr
| | | |
| --- | --- | --- |
| | | I've written a book summarising what we've learnt over 20 years of dealing with the gluten free diet, and it might be just what you're looking for. It packs the lessons we've learned into what I hope is a helpful and straightforward guidebook. It's available on Amazon, as a paperback or for your Kindle… |