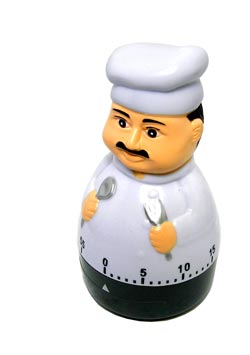 Coeliac UK has launched a competition for chefs throughout the UK to design a unique and innovative gluten free recipe, which will be judged by award winning chef, Giorgio Locatelli.
This is because:
Coeliac UK is looking for exciting and delicious gluten-free recipes to encourage awareness of the condition and need for gluten-free options across the catering sector, from restaurants and cafes to work canteens and even hospitals!

With the number of people being diagnosed with the disease increasing year on year, the catering sector is not only neglecting a growing percentage of the population, it is losing out financially, as the majority of people with the condition, plus their families and friends, are choosing not to eat out in order to protect their health. 67% of respondents in a survey* carried out by Oxford University said that were less likely to eat out after they had been diagnosed with coeliac disease.

Coeliac UK is calling on all chefs, from those who are well established to trainees to design or adapt a recipe. It could be a starter, main course or dessert, or even a three-course menu.
* Health Economics Research Centre, University of Oxford survey of Coeliac UK members 2007
The best recipes will be featured in Crossed Grain, Coeliac UK's magazine, which goes out to the 80,000 members of CUK, and the overall winner will be named the Coeliac UK gluten free chef of the year.
Very sensibly, they've reminded people to consider the risk of cross-contamination, and the main criteria will be inventiveness – not just replacing gluten free flour for normal flour.
Doesn't this sound interesting? Know any chefs who'd like to enter?
Closing date is 31 May, and you can submit your recipes either by email to competition@coeliac.org.uk, or by post to:
Recipe Competition, Coeliac UK, Suites A-D, Octagon Court, High Wycombe, Bucks, HP11 2HS.
For more information, you can contact Kate Newman at Coeliac UK.
I, for one, will be keen to see the results of this. Congratulations to Coeliac UK for coming up with the idea.
| | | |
| --- | --- | --- |
| | | I've written a book summarising what we've learnt over 20 years of dealing with the gluten free diet, and it might be just what you're looking for. It packs the lessons we've learned into what I hope is a helpful and straightforward guidebook. It's available on Amazon, as a paperback or for your Kindle… |