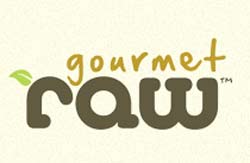 Do you know much about raw food?
I confess I didn't; I suppose, if anything, I'd assumed it was lots of salad… very healthy, very crunchy, but perhaps not very exciting.
However, I've just received a pack of crisps and brownies from Gourmet Raw, and they are delicious – and definitely gourmet! How wrong can you be?
The brownies come in various flavours – I loved the mint one best, closely followed by hazelnut, while my husband and son preferred the orange flavour. These are a little like eating chocolate truffles: rich, squodgy and very, very more-ish. Whichever the favourite, though, they're all gone!

Some of them are carob brownies – not chocolate. I've always liked the taste of carob, but it can be a surprise if you're expecting the taste of chocolate, so bear that in mind. Others are cacao (which goes into chocolate and cocoa). The range of flavours are: cacao cashew, cacao cocobanana, cacao mint, carob hazelnut, carob orange. Yum!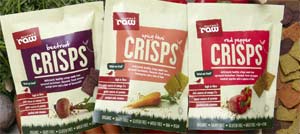 We were sent 3 flavours of crisps, too: spicy Thai, red pepper and beetroot. Given that these are raw foods (nothing cooked over 40.5C), you'll be asking how these can possibly be crisps… and of course they're not slices of potato cooked in high-temperature fat!
The red pepper ones, for example, are sprouted buckwheat, flaxseed, fresh red pepper, smoked paprika and lime compressed somehow into slim squares just right for dipping into your favourite dip (the red pepper ones + hummous get my vote).
I was less keen on the beetroot ones, but then I've never been […]