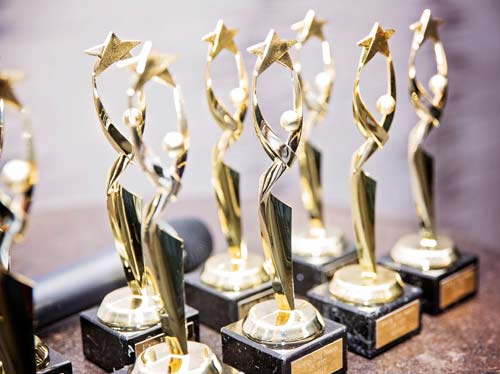 Last weekend, I went to the Allergy Blog Awards UK event, because one of you nominated Free From, and we were shortlisted for an award. A big thank you to whoever that was!
And thank you, too, to Lindsay, from Allergy Blog Awards, for organising the event—which was a triumph—and to Asda, for sponsoring it. This was the first year of the Awards, so it was a gamble for all involved… a bit like hosting a party: what if nobody comes?
In fact, of course, a range of great bloggers were nominated and shortlisted, and I met many of them at the weekend. Do go and check out the full shortlist, because there is some great work going on.
Award winners 2017
The 2017 winners were:
Why are the Allergy Blog Awards important?
Apart from a fun evening out for the finalists, why does this matter to you?
Awards like this are important for a number of reasons:
they recognise the hard work and achievement of the bloggers involved; and recognition encourages people to continue to create content—which in turn helps their readers—typically people dealing with health issues
lists of successful blogs like this one make it easier for people to find good content online; which helps people find support, answers to questions, and new ideas to try
they bring together the community of people working in the same space; and, just as when our daughter was newly-diagnosed we found it helpful to talk to other parents of newly-diagnosed children, the community of bloggers—all of whom are dealing with related but slightly different issues—find mutual support in talking to others. We all have things to learn from each other, and this in turn, can only improve the information available to you online.
Awards also matter to the sponsoring companies; in this case, Asda, who stepped up and decided to support the fledgling Allergy Awards UK. They matter because:
sponsoring awards like this highlights the importance of the Free From market to the company; great marketing
it brings together the sponsoring company and bloggers who may have some influence online, and can help promote their individual products—if they like them
it is a chance to promote some of their newer products, which people may not yet be aware of. We don't have an Asda near us, so I don't know much about their range… but Coeliac Daughter does, now that she is away at university, and she tells me that "Asda do the best cakes". Asda gave the finalists a goodie bag of Asda Free From products (including butterfly cakes and brownie mix), which have been whisked away by Coeliac Daughter, to be enjoyed at university. So now I know!
All in all, then, congratulations not only to the winners of each category, but also to the Allergy Blog Awards team. And a big thank you to Asda for sponsoring the event, and to you for nominating Free From.
| | | |
| --- | --- | --- |
| | | I've written a book summarising what we've learnt over 20 years of dealing with the gluten free diet, and it might be just what you're looking for. It packs the lessons we've learned into what I hope is a helpful and straightforward guidebook. It's available on Amazon, as a paperback or for your Kindle… |