Being part of the judging panel for a couple of categories in the Free From Food Awards 2012 has been a delight…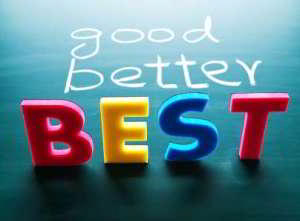 Michelle (Foodsmatter) has brought together a wide range of expertise and interests: allergy bloggers, chefs, nutritionists, product development experts, food writers and foodies, journalists, and more. And it was fascinating to see the different perspectives on each product. Some people were concerned about the nutritional value; others about the taste; some about whether the product managed to serve multiple allergy-groups; others about whether it was innovative and moving the free from sector forward.
We tasted blind, which resulted in some surprises when the manufacturers were revealed. And tasting a wide range of different products in the same category at the same time isn't something that you do regularly – unless, I suppose you work in product development, or get to participate in this kind of judging activity. Gluten free food is just too expensive to buy lots of different varieties at the same time! So that too was a surprising exercise (for me, at least).
And valuable: I came across some products which were new to me, which I shall definitely be buying for my daughter to try in the future. I can't tell you which – or even which category – as we've been sworn to secrecy at least until the shortlist comes out in about ten days time. Check the Free From Food Awards site after 17th February to see who has been shortlisted – and I will let you know who are the eventual winners after the awards ceremony in April.
However, if you are part of a coeliac group – or even if you just know a few other gluten-free people – it might be worth running a tasting event yourselves, on a smaller scale. How about picking a category, and asking everyone to bring a different brand? Then prepare the products, and have a tasting session!
We did this with gluten free pizza once, when I ran a support group for coeliac children – about a decade ago now – and it was fun, though it did turn into a bit of a pizza festival for the children. You could do the same exercise with whatever you fancy, to get the chance to directly compare different products, maybe discover some new favourites – and have a chat about living gluten free at the same time.
Let me know what you discover – and do remember to look out for the Free From Food Awards shortlist this month and the winners in the spring. You might also want to check out Michelle's FreeFromFoodsMatter site where you will find details of hundreds of gluten-free foods.
| | | |
| --- | --- | --- |
| | | I've written a book summarising what we've learnt over 20 years of dealing with the gluten free diet, and it might be just what you're looking for. It packs the lessons we've learned into what I hope is a helpful and straightforward guidebook. It's available on Amazon, as a paperback or for your Kindle… |