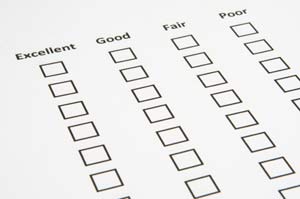 Have you ever wondered how foods get from idea to plate?
I have, so I'm always interested in finding out how companies go about product development.
Recently, I was invited to join a Dr Schär tasting panel, at an agricultural college in rural Cheshire. (Dr Schär is the company behind several brands. In the UK, these are: DS-gluten free, Glutafin and TRUfree).
The idea was to help them in their product development process. Dr Schär are interested in looking at two things:
international differences. Dr Schär sell products in several different countries, including Italy, Germany, US and UK, and people in each of those countries have different preferences for the taste of their bread.
validating their internal tasting panels. Naturally, Dr Schär have internal tasting teams, but it is important to check every so often that the internal team understand, and agree with, what the customer wants. It's easy to see how the internal teams might get 'acclimatised' to the taste of their own products…
So they'd invited coeliacs to bring along a 'mainstream' friend or family member, so that Dr Schär could see how the various products went down in comparison to mainstream bread.
Dr Schaer are running multiple panels, in a variety of different places, and at different times, but at the one I went to it was noticeable that:
I was among the youngest (and I'm over 50)
14 out of the 15 coeliacs on the panel were female
We may or may not have been a representative group; it was an afternoon session, so younger or middle-aged people would have been at school, as my daughter was, or at work.
We were split into 2 groups, one coeliac and one mainstream, with 15 people in each. We tasted 6 different white gluten free breads, and 7 different brown or seeded gluten free breads. The 'mainstream' group had a variety of standard bread to taste as well as the gluten free breads.
It was a double-blind test, so I can't tell you which brands we were tasting, but being able to compare the breads directly was interesting. Because of expense, naturally, it is unlikely that coeliacs would get such an opportunity very often. It would be extremely interesting to know which brands I preferred!
The breads did vary enormously in all aspects, from smell to texture, and one of the questions asked was quite revealing.
For each of the top-ranked and bottom-ranked breads, what was the main reason for its position on the list: appearance, smell, taste, or texture?
Before doing the test, I'd have thought that for me the taste would be the most important. But it turns out that – for me – texture (or mouth-feel) is the most significant element in rating the bread. No doubt, for other participants, other factors, such as smell, might have been more significant.
I wish I'd been able to take my daughter, as I could have found out what she thought too, and perhaps identified a brand of bread she'd prefer to our current favourites.
What do you look for in a gluten free bread?
| | | |
| --- | --- | --- |
| | | I've written a book summarising what we've learnt over 20 years of dealing with the gluten free diet, and it might be just what you're looking for. It packs the lessons we've learned into what I hope is a helpful and straightforward guidebook. It's available on Amazon, as a paperback or for your Kindle… |