This is a guest post by Julia Wiesniewski, who lives gluten free to help with her fibromyalgia.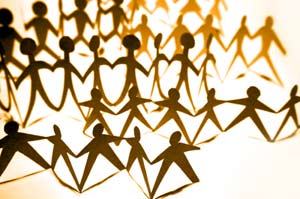 If you are reading this blog, then likely you or a loved one has gluten sensitivity. Chances are, though, that you are unaware of all the different kinds of health conditions that are associated with gluten sensitivity and celiac disease. Here is a list of conditions and disorders that you may not have realized are associated with a gluten sensitivity or allergy.
As with any kind of diet or disease that affects the nutrients you receive from food, there can be widespread effects throughout your body. Don't let this list scare you into thinking that you have any of these conditions. Talk to your doctor about your concerns in terms of your health and s/he will help you.
Lastly, living gluten-free can be a very manageable lifestyle. You don't have to give up all your favorite foods like bread or pasta. You can buy a gluten free bread maker, gluten free flour or gluten free pasta. There are many of us living without gluten and our community can provide a lot of support.
Thanks Julia!
Julia Wisniewski has been living with Fibromyalgia her whole life. She blogs for Bready, the gluten free bread machine company, about her experiences with FM and living without gluten for GF communities. In her free time, she likes to read and her guilty pleasure is reality TV.

| | | |
| --- | --- | --- |
| | | I've written a book summarising what we've learnt over 20 years of dealing with the gluten free diet, and it might be just what you're looking for. It packs the lessons we've learned into what I hope is a helpful and straightforward guidebook. It's available on Amazon, as a paperback or for your Kindle… |