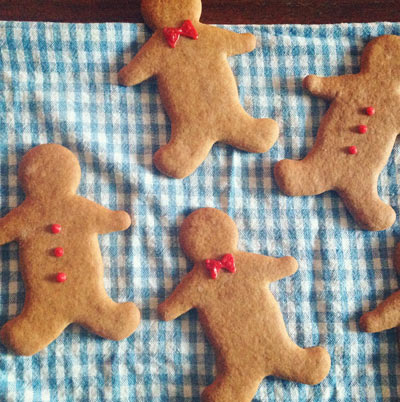 This looks interesting… a new, 100% gluten free bakery and café in London.
Called Beyond Bread, it's at 2 Charlotte Place, in Fitzrovia. The official opening date is 5 January 2015, but there's a 'soft launch' from next Monday, 15 December.
I'm not quite sure what makes it soft: they have an active Facebook page, Instagram account and Twitter account, so it's not exactly secret. And now you all know too!
I've not visited yet – love to, but it's just too far to get to before Christmas – but I'm told that many of the gluten free products are also vegan, wheat-free, dairy-free and egg-free, and are available to eat in or take away. This sounds like good news for those of you who have to avoid multiple foods – I know from my mailbox that this can be very frustrating.
Lemon and chia muffins, and pastries with cocoa nibs do sound delicious… they'll be selling gluten free sandwiches, cakes, biscuits, quiches and pies, pastries and pasties and a range of gluten-free breads. So that's lunch sorted, for anyone working nearby.
I love the idea of a dedicated gluten free café, though I do wonder how coeliac daughter would cope. We took her out for lunch on her birthday at the weekend to somewhere carefully selected to offer a choice of gluten free food, and, faced with more than one gluten free option, she found it too hard to choose. She just hasn't had the practice! Quite what she would be like if everything in the shop was edible, I don't know, but it might be fun to find out.
I'm looking forward to reading the reviews, and – I hope – will be able to arrange a trip to London in 2015 to check it out. If you visit Beyond Bread, please do let me know what it's like!
| | | |
| --- | --- | --- |
| | | I've written a book summarising what we've learnt over 20 years of dealing with the gluten free diet, and it might be just what you're looking for. It packs the lessons we've learned into what I hope is a helpful and straightforward guidebook. It's available on Amazon, as a paperback or for your Kindle… |