You may remember I was invited to help judge the Free From Foods Awards again this year…The winners were announced at the awards ceremony last week, and I went down to London for the evening.
Entries were up by 40% since last year, and it's not surprising.
Apparently there is a 15% growth year on year of the free from market, and it is expected to be worth 6bn dollars by 2017. That's a lot of us eating—and drinking—gluten free…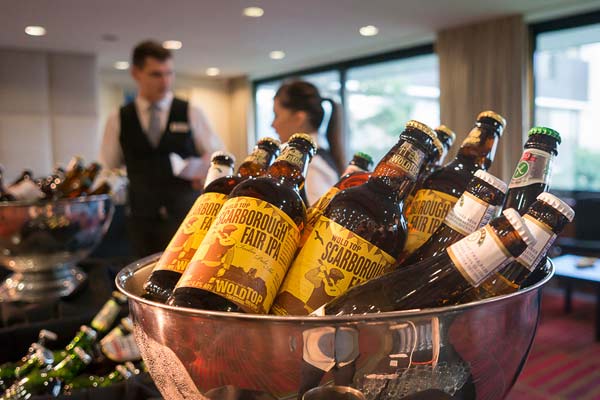 The two key points I took away from the evening this year were:
The array of free from beers that are now available

I'm not a big beer drinker, but I was surprised by the range now available. If you're interested in gluten free beer, then you should definitely check out the beers people were enjoying on the night:

The number of new entrants to the market

There are always newcomers to the free from market, particularly in the cakes/biscuits area, but it is sometimes difficult for such companies to find their place, and grow from supplying farmers' markets locally to supplying nationally.

However, this year, almost every manufacturer I spoke to during the evening had been in business for a very short time. Months only, in some cases. And the very fact that they were there meant that we'd shortlisted them – and some of them were winners in their categories. An astonishing success in these early days.

Congratulations to everyone shortlisted, big or small company, winners or not—and lots of luck to the newcomers in those first crucial years of business. It isn't easy…

Free From Pick

Here's my pick from this year's event: either products I taste-tested and particularly enjoyed, or ones that sound really interesting. Sadly, I didn't get to taste very much on the evening of the awards—I had to leave to catch the last train north.

Obviously it's an entirely subjective list!
More details of the shortlist and winners are available on the awards website. I hope you find something that you really enjoy from these lists!
| | | |
| --- | --- | --- |
| | | I've written a book summarising what we've learnt over 20 years of dealing with the gluten free diet, and it might be just what you're looking for. It packs the lessons we've learned into what I hope is a helpful and straightforward guidebook. It's available on Amazon, as a paperback or for your Kindle… |