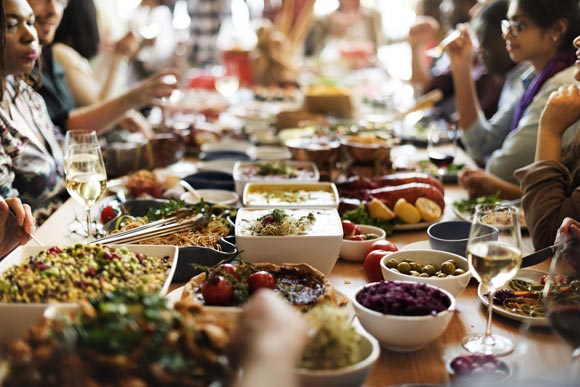 I'm delighted to have been asked to serve as judge for the Free From Food Eating Out Awards (FFEOA) again this year. Last year was great, though it's hard to believe that it was a year ago already…
We've completed the first stage of the judging process, and the results of the second stage have been announced (see below). More details are available on the FreeFrom Food Eating Out Awards website.
This is the third year of the awards, and the shortlist shows how very much easier it is getting for people with allergies to find a safe, reliable – and enjoyable – place to eat out. How many of these places have you tried? If there's one near you that you haven't visited yet—or even if it's your local and you go often—go and eat there soon. And often. We need to support places that work so hard to offer safe food options for people with allergies.
The winners will be announced at the Food Matters Live conference, in November.
Cafés, coffee shops and tearooms – sponsored by Can I Eat There?
Café chains
Fish and Chip shops
Independent Fish & Chip shops
Fish & Chip shop chains
Independent Pub Restaurants
Pub chains
Restaurants – sponsored by Riso Gallo
Independent Restaurants
Restaurant chains
Corporate Hospitality & Venues
Food manufactured for food service
Savoury
Sweet
| | | |
| --- | --- | --- |
| | | I've written a book summarising what we've learnt over 20 years of dealing with the gluten free diet, and it might be just what you're looking for. It packs the lessons we've learned into what I hope is a helpful and straightforward guidebook. It's available on Amazon, as a paperback or for your Kindle… |