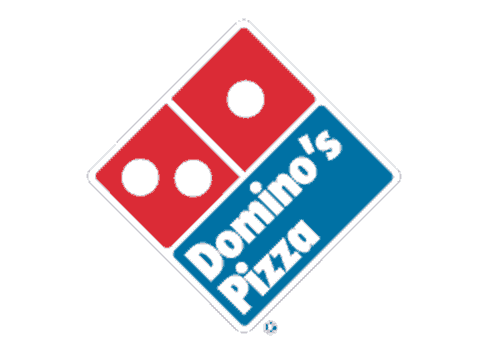 This weekend, we did something that we've never been able to do before.
We ordered pizza. For the whole family. To be delivered.
This might sound trivial but it is a very big deal for us. First of all, we live right on the edge of any delivery area… another 100 yards, literally, and we'd be out of reach of all pizza delivery routes.
But much, much, more importantly, we could order a gluten free pizza as part of the main order. No messing about with trying to time a home-baked pizza to coincide with take-away pizza…
This was, of course, Domino's pizza. Domino's are perhaps the best known pizza delivery company, and I expect you've heard that they are now offering gluten free pizza.
You hadn't?
This is how it works… Choose your pizza (one size only at the moment for gluten free), and then customise it, adding sweetcorn, removing mushrooms, etc – to choice – and requesting a gluten free base. Adding side-orders and desserts is easy online, too, and items that contain gluten are clearly identified. If you order online, you can track the progress of the pizza too, which is a nice touch.
Simple, isn't it? Just another customisation option.
Behind the scenes, Domino's will have allocated the creation of the gluten free pizza to one person, who will supervise it through the process. Only that one person will deal with that pizza, even down to cutting it up at the end. I spoke to our local branch, who assured me that they've had training in how to handle it to avoid contamination.
Our pizza order came, and the delivery person explained very clearly which was the gluten free pizza.
And our coeliac loved it. Yay!
Here's what I think is great about this initiative:
ordering gluten free is just another customisation; no fuss. The coeliac in our house is put off by having to make a fuss about things
staff training and procedures. I found the explanation from our local branch convincing—I spoke to them 3 times—and the initiative has the support of Coeliac UK.
more publicity for the gluten free diet. The more people that know about the need for gluten free—caterers and other customers—the easier it will be for all of us in the future.
making life more 'normal' for the coeliac, perhaps especially the coeliac teenager who doesn't really want to be too different.
and most importantly, it adds the option of spontaneity. When the teenager is out at a friend's house, they can decide to order pizza whenever they like, without worrying about her.
It's also good for Domino's, of course. Not only do they get the gluten free custom, but they get the custom of the coeliac's family too. We haven't, in the past, ordered in pizza, because it excludes one member of our family… but not any more!
As you can tell, we were delighted. And genuinely delighted: Domino's covered the cost of our pizza meal, because they wanted to know what I thought about their new service, but if we hadn't had a good experience, I'd have let you know.
I know some of you will be concerned about the risk of contamination; we had no ill-effects at all, but only you can know how much risk you are prepared to accept. I'd love to know whether you've tried it, and what you thought…
| | | |
| --- | --- | --- |
| | | I've written a book summarising what we've learnt over 20 years of dealing with the gluten free diet, and it might be just what you're looking for. It packs the lessons we've learned into what I hope is a helpful and straightforward guidebook. It's available on Amazon, as a paperback or for your Kindle… |