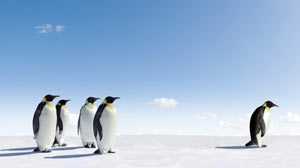 Did you see the findings from the survey that Warburton's Free From carried out?
11% of Brits wouldn't invite someone—even family and friends—to a meal if they had special dietary needs, such as needing a gluten free diet. This even includes Christmas dinner and wedding breakfasts, events that are usually inclusive and welcoming!
This is mostly for 'good' reasons: fear about making their guests ill, or not knowing what to cook. But it really doesn't have to be hard, as a lot of food is naturally gluten free.
Reassuringly, most of those surveyed thought they could cater for these friends if they had the right advice: 87%.
If you're worried about inviting someone with special dietary needs to eat with you, then ask them for help and advice! There is advice online, but asking the person you'd like to cater for what would would be OK for them not only makes it easier for you, but is also reassuring for them.
It is unnerving to go to eat somewhere else, because of the risk involved. You could help your visitor out by telling them what you plan to offer, asking where the risks lie and discussing alternatives.
They may be worried about cross-contamination in your kitchen. It means gluten unintentionally getting into their food – it doesn't mean they think your kitchen is dirty! It's easily done: transferring crumbs, for example, on a knife, or maybe serving two dishes, one gluten free and one not, with the same spoon. Your guest won't want to be rude, but slip-ups like this may mean they can't eat what you're offering.
Please do invite people! Even if they prefer to bring their own food (which they might), please offer the invitation… no-one wants to be excluded from events simply because of the food.
| | | |
| --- | --- | --- |
| | | I've written a book summarising what we've learnt over 20 years of dealing with the gluten free diet, and it might be just what you're looking for. It packs the lessons we've learned into what I hope is a helpful and straightforward guidebook. It's available on Amazon, as a paperback or for your Kindle… |