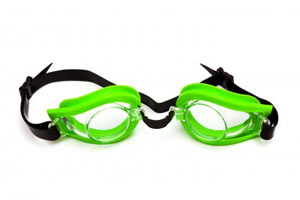 Week in, week out, for the last 11 years, I've been taking my children to our local leisure centre swimming pool for swimming lessons.
All of them can now swim well, and only our coeliac still goes: she's doing it as part of her Duke of Edinburgh Award. (How they do grow up!)
In all that time, there's been nothing in the leisure centre cafe that my coeliac daughter could eat, except a plate of chips or a jacket potato. Like so many small cafe-snackbars, they offer a range of hot and cold sandwiches, pies, burgers, cakes and pastries; naturally, none of their main range is gluten free.
However, this week we arrived and discovered a breach in the wall of gluten munchies: Honeybuns have arrived!
In my experience, Honeybuns mount an excellent spearhead action, beating a path for other manufacturers to follow.
For those who don't know, Honeybuns provide pre-wrapped, portion-sized, gluten free cakes and biscuits, usually available near to the till in cafes and lunchtime providers. The benefit of pre-wrapped goods is a two-fold reassurance:
the purchaser gets the reassurance that there's no cross-contamination in an inexperienced servery area (how often have you seen people using the same serving tongs for gluten free and for not gluten free stuff?)
and the seller knows that the unsold products will last a little longer than if they'd been cut off a single large cake (because the new-to-gluten-free stockist won't know how fast the products will shift).
Plus, they taste nice.
My hope, of course, is that having realised there is a market out there, people will look at expanding their gluten free range. I think that the Honeybuns offering – or others like them – are a great way for first-timers to add a gluten free option, no matter how small, to their standard menu. Yay Honeybuns!
Image: Copyright (c) 123RF Stock Photos
| | | |
| --- | --- | --- |
| | | I've written a book summarising what we've learnt over 20 years of dealing with the gluten free diet, and it might be just what you're looking for. It packs the lessons we've learned into what I hope is a helpful and straightforward guidebook. It's available on Amazon, as a paperback or for your Kindle… |