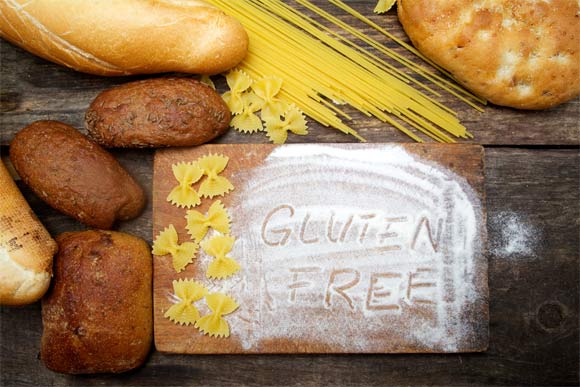 Once again potential cuts to prescriptions of gluten free staples for people with coeliac disease are making headlines.
NHS England has announced a review of prescriptions for 'low value' medicines, including the following (with the potential savings):
£30.93m on Liothyronine to treat underactive thyroid
£21.88m on gluten-free foods
£17.58m on Lidocaine plasters for treating a form of neuralgia
£10.51m on Tadalafil, an alternative to Viagra
£10.13m on Fentanyl, a drug to treat pain in terminally ill patients
£8.32m on the painkiller Co-proxamol
£9.47m on travel vaccines
£7.12m on Doxazosin, a drug for high blood pressure
£6.43m on rubs and ointments
£5.65m on omega 3 and fish oils
Source: NHS Clinical Commissioners via the BBC. I haven't been able to find any information about this on the NHS England website this morning.
While I do understand the need for savings, and many of these items are available to buy in the high street, I don't think that all these can really be called 'low value'. Liothyronine and Fentanyl, for instance—really?
Of course, we're primarily interested here in coeliac disease, and in the provision of gluten free products on prescription.
Coeliac Daughter has reduced the amount of gluten free products that she is prescribed over the last few years, as more options become available in the supermarkets. However, as we all know, some of the gluten free foods available in the supermarkets are significantly more expensive than the 'normal' equivalents (bread, pasta etc). And of course 100% compliance with the gluten free diet is needed for people with coeliac disease to ensure that they don't suffer any of the potential complications of untreated coeliac disease—which would cost the NHS more, in the long run.
A spokesperson for NHS England referred to: "the increasing demand for prescriptions for medication that can be bought over the counter at relatively low cost, often for self-limiting or minor conditions". Coeliac disease certainly isn't either low cost, minor or self-limiting.
I wonder if there's a compromise available? Maybe prescribe gluten free basics on the NHS for the first few years after diagnosis—maybe five—in order to help people transition onto a fully gluten free diet, and for longer for people on reduced incomes/state benefits?
To find out more about cuts to prescriptions for gluten free basics, visit Coeliac UK's prescription campaign page.
*** Update: read the Coeliac UK response to this news ***
| | | |
| --- | --- | --- |
| | | I've written a book summarising what we've learnt over 20 years of dealing with the gluten free diet, and it might be just what you're looking for. It packs the lessons we've learned into what I hope is a helpful and straightforward guidebook. It's available on Amazon, as a paperback or for your Kindle… |