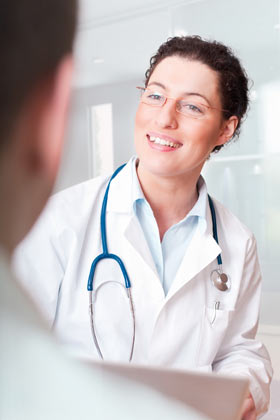 The October 2010 list of foods that can be prescribed for coeliac disease is now available, and I've posted it here.
It's been a long time since the last official update, and there seem to have been lots of changes – though no change at all to the range of prescribable food that is both wheat-free and gluten-free. Some we knew about (the loss of Freebake, for example, and the gain of Genius). Some are products that we haven't tried yet, such as BiAlimenta (available from Drossa Ltd) and Pasticely.
Some of the changes are to do with new products from well-established companies, such as Juvela; some are the loss of individual products (no more cannelloni from Ener-G, for example). While we obviously welcome the new products, the loss of variety is always a concern, and I wonder whose decision this is… is it the manufacturer, who decides that not enough people are requesting this product to make it financially viable, or the NHS, deciding that the product is unnecessary?
Let me know what you think about the new list. Is there a product you're sorry to see disappear? Or another that you're delighted is now available on prescription? We're really pleased to see the Juvela fresh white bread rolls available – my daughter loves these!
And if you've tried any of the newer products, please tell us if you'd recommend them. It's always good to try something new.
| | | |
| --- | --- | --- |
| | | I've written a book summarising what we've learnt over 20 years of dealing with the gluten free diet, and it might be just what you're looking for. It packs the lessons we've learned into what I hope is a helpful and straightforward guidebook. It's available on Amazon, as a paperback or for your Kindle… |