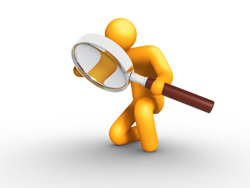 Here in the UK, some basic gluten free provisions are prescribable. This doesn't necessarily mean they're free, as there is a standard charge per item – but if you fall into one of several categories, such as being a child, or pregnant, then you will be exempt from charges, and if you have a low income, you may be eligible for reduced prescription charges.
There's more information on who qualifies for free/reduced prescription charges here, but I wanted to point out that the Prescription Pricing Authority have issued their 2009 list, so I've updated my list of which gluten free products are available on prescription.
It's interesting to note the changes:
new providers (Freebake, Gratis, Il Pane di Anna, Rizopia)
new products (teff brown and white floour from Innovative Solutions, Juvela fibre penne)
missing providers (Glutano, Rite Diet)
missing products (Schar pizza base, Proceli fibre flour)
I'm always glad to see new products on the list – and we haven't tried all of them. Deleted products seem a shame – perhaps the manufacturers decided they weren't selling well?
| | | |
| --- | --- | --- |
| | | I've written a book summarising what we've learnt over 20 years of dealing with the gluten free diet, and it might be just what you're looking for. It packs the lessons we've learned into what I hope is a helpful and straightforward guidebook. It's available on Amazon, as a paperback or for your Kindle… |