Pancake Day practically overlaps with Valentine's Day this year; very unusual. Heart-shaped pancakes, anyone?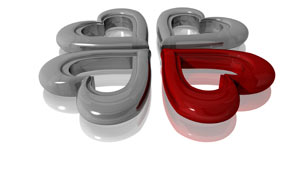 Of course, they're not related in any way. Pancake Day – aka Shrove Tuesday – is still more-or-less allied to the church calendar, while Valentine's day is firmly secular, even though Valentine was a saint. Pancake Day is a moveable feast, since it depends on the date of Easter; Valentine's day is always February 14th.
But both have strong ties to sugar, fat, and all things delicious… Shrove Tuesday is traditionally the day when goodies in the larder (butter, sugar, eggs) are eaten up before Lent starts, and Valentine's day – at least these days – is a day when chocolates, cake, wine and other goodies are given to one's sweetheart.
In both cases, an excuse for enjoyment of some sweet deliciousness. And just because you have to be gluten free doesn't mean that you can't enjoy these festivals.
Chocolate – many chocolatiers these days explicitly promote their chocolates as gluten free. Some of the biggest names here in the UK have special gluten free sections of their websites, and labelling on products in supermarkets is so much better now that you should be able to tell which products you can eat and which not.
Wine – you should be fine drinking wine (see Drinks you can and can't enjoy). But if your taste runs to sweet liqueurs and other alcoholic mixes, you'll need to check. In principle, Coeliac UK tell us, wines, spirits, liqueurs and cider are all gluten free; in practice, some of you find some of them difficult to tolerate, and some mixed drinks do include gluten. One of you referred to a Bloody Mary mix, for example, which does contain gluten. Hard to know why, but there you go. So check your drinks (you might find the comments on the Drinks post useful).
Cake – this is the difficult one, of course, but not impossible. Here's a recipe for a good gluten free chocolate cake, and one for a Seville orange and almond cake.
Pancakes – Sainsbury's have sent me downloads of two pancake recipes from their Try Team to share with you: one for classic pancakes, and one for chocolate blinis with raspberry smetana style topping (both PDFs). Do download the recipes and let me know what you thought of them – they're gluten and dairy free, but obviously you could use dairy if you can handle it.
And if you want to make them heart-shaped, of course, you can create little Scotch pancakes inside heart shaped cookie cutters
(aff) on your griddle. Why not?
| | | |
| --- | --- | --- |
| | | I've written a book summarising what we've learnt over 20 years of dealing with the gluten free diet, and it might be just what you're looking for. It packs the lessons we've learned into what I hope is a helpful and straightforward guidebook. It's available on Amazon, as a paperback or for your Kindle… |