Have you ever wondered about the labelling requirements for cosmetics? Do you 'eat' your lipstick?
I was interested to read this comment yesterday on the messageboard:
I recently received an Estee Lauder lipstick in a gift pack … Having been ill for the past few days, i happened to look on the ingredients list which was on the box the whole gift was in. Amongst the list of ingredients was wheat bran, wheat germ oil and barley … The product is Estee Lauder Hydra Luste Lipstick in venetian rose colour. I am assuming that the rest of the lipsticks in this range will also contain gluten.

I have emailed them to highlight this. What is annoying is that gluten wasn't actually written on the lipstick itself, but on the box. Therefore if you bought the lipstick on its own, you would never know.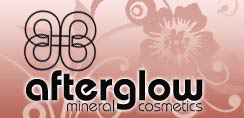 I was particularly interested in this because a couple of weeks ago, I was lucky enough to receive two lipsticks to test from Afterglow (also available in the States). Why did they send me these? Because they are gluten free! And organic …
According to Afterglow, the average woman 'eats' up to four pounds of lipstick or gloss in their lifetime. Now that is an astonishing statistic, and if you are someone who can't leave the house without their lipstick, this is something that should concern you.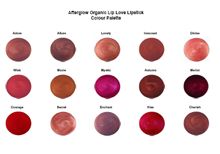 Afterglow sent me Innocent and Autumn to try out, and I can honestly say that I love them (especially the Innocent). The lipsticks are wonderfully creamy, and the colours are great.
If you're concerned about eating gluten accidentally via your lipstick, this is definitely a range to investigate. Not only are these gluten free, but they are organic, and contain jojoba seed oil, aloe leaf gel, apricot kernel, vitamin E and pomegranate and grape seed extracts.
Now doesn't that sound good? As the Campaign for Safe Cosmetics says, 'Use Daily' shouldn't be dangerous advice.
| | | |
| --- | --- | --- |
| | | I've written a book summarising what we've learnt over 20 years of dealing with the gluten free diet, and it might be just what you're looking for. It packs the lessons we've learned into what I hope is a helpful and straightforward guidebook. It's available on Amazon, as a paperback or for your Kindle… |