Are you thinking of sending someone a gluten free Christmas hamper this year?
It's not too late.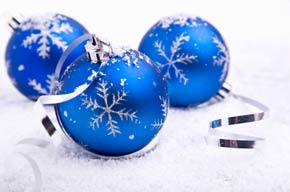 Goodness Direct are offering a self-select gluten free Christmas Hamper. Choose from a range of different items depending on what you think the recipient might like, and what you want to spend. Options include chocolate, truffles, tea, coffee, pasta, biscuits, fruits, mince pies, brownies, jams or nuts, and a range of different boxes or bags to put it all in. (Do be careful to check that your chosen items are gluten free not just wheat free).
The Village Bakery have a range of different gluten free Christmas hampers (or "box full's").
Ripe Gifts (new to me) have a range of unusual gluten free hampers, including a vegetarian ginger-lover's hamper, which looks particularly delicious, or a honey hamper.
Or need one that is both gluten free and vegetarian? Try JustHampers, whose gluten free vegetarian hamper includes olives, feta pate, chipotle chilli jam, pear and ginger chutney…
And Gifting Direct (aff) have a wide range of gluten free hampers – and their gluten free Christmas hamper is on special offer at the moment.
I fancy either the ginger hamper from Ripe Gifts, or a pick-your-own hamper from Goodness Direct. What would you choose?
| | | |
| --- | --- | --- |
| | | I've written a book summarising what we've learnt over 20 years of dealing with the gluten free diet, and it might be just what you're looking for. It packs the lessons we've learned into what I hope is a helpful and straightforward guidebook. It's available on Amazon, as a paperback or for your Kindle… |