What are you going to have for a celebratory Christmas breakfast?
When we get together for a big family Christmas (expecting 25 this year), we often have a glass of Buck's Fizz (fizzy wine and orange juice) and croissants – with extra cereals/toast available for those who are hungry!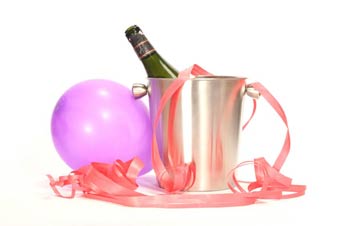 On Boxing Day, we'll be having a bigger brunch, which will probably include:
scrambled eggs
smoked salmon
kedgeree
sausages
bacon
baked beans
mushrooms
tomatoes
scotch pancakes
waffles and maple syrup
This way, the vegetarians, the pescatarians and the full English breakfast fans can all find something they can eat. No vegans in our family – yet.
Those living gluten free will also be able to eat this, because we'll make sure that the gluten traps – the croissants, the sausages, the baked beans, the scotch pancakes and the waffles – will all be gluten free. Many things on the list are naturally gluten free (salmon, eggs, vegetables, maple syrup). For those that are not, here are our alternative plans:
| | | |
| --- | --- | --- |
| | | I've written a book summarising what we've learnt over 20 years of dealing with the gluten free diet, and it might be just what you're looking for. It packs the lessons we've learned into what I hope is a helpful and straightforward guidebook. It's available on Amazon, as a paperback or for your Kindle… |