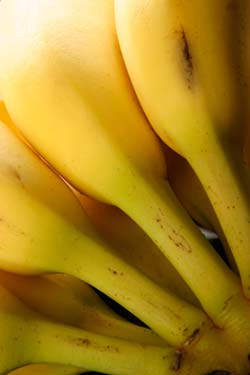 Have you thought much about the calorie content in those gluten free snacks? If you're anything like me, you're probably so pleased to find something gluten free that your child enjoys that you buy it anyway, but perhaps it's worth double checking that label.
We had an interesting experience in the last week of school, when our coeliac had an unexpected research task: examine the quality of the snacks each person had brought in for the day, and see which were the least healthy, based on the ingredients panel.
You've already guessed the result: the gluten free chocolate biscuit bar she'd taken in was the least healthy, based on the number of calories and the amounts of fat and sugar.
Of course, anybody else's snack would have been much more unhealthy *for her*, and moderation over the course of a week is the best plan, but that wasn't the point of the lesson. And yes, she could have chosen fruit, though even the healthiest of eaters needs a treat sometimes; there are only so many bananas a child can eat. But I was still surprised that her choice was the worst.
Note to self: check those labels occasionally, and not just to see if the product is gluten free!
| | | |
| --- | --- | --- |
| | | I've written a book summarising what we've learnt over 20 years of dealing with the gluten free diet, and it might be just what you're looking for. It packs the lessons we've learned into what I hope is a helpful and straightforward guidebook. It's available on Amazon, as a paperback or for your Kindle… |