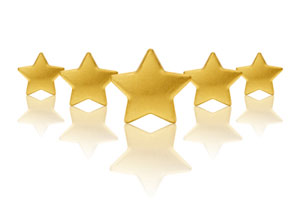 I'm so excited to have been invited to help judge the FoodMatters Free From Food Awards 2012!
And I'm not at all surprised that Michelle reports enthusiasm among freefrom and gluten-free bloggers: who wouldn't want to be involved in this?
Here's the press release from FoodsMatter
———-
Judges queue up to taste-test 'freefrom' foods
With judging sessions for this year's FreeFrom Food Awards set for the first week in February, expert 'freefrom' judges are queuing up to taste-test this year's entries into 16 categories of freefrom foods.
Judges come from the professional food world (manufacturers, chefs and cookery writers) and from the medical world (dietitians and nutritionists) but also include allergy sufferers and coeliacs – plus some 'normal' food enthusiasts to benchmark the freefrom foods against their non-freefrom equivalents. This year judging ranks will also be swelled by a number of freefrom and gluten-free bloggers, all experts in tracking down new and tasty freefrom foods to write about on their blogs.
Says Michelle Berriedale-Johnson, editor of FoodsMatter.com who chairs the judging sessions
"We have some really exciting entries this year and are particularly pleased to see that previously slender categories, such as FreeFrom Ready Meals, are positively bulging. We are also very much looking forward to tasting the offerings in our new Raw Food and Superfood category – and, of course, in our ever popular gluten-free beer category. We never have any problems recruiting judges for that one!"
A shortlist of successful entries will be published on March 1st and the winners, including the winner of the FAIR trophy of the Best FreeFrom Food 2012 (won last year by Doves Farm for their gluten-free self raising flour blend) will be announced and presented with their certificates at an invitation-only party in West India Dock on April 17th.
Find out more at: the Free From Food Awards website
The FreeFromFoodAwards 2012 are sponsored by Asda (2 categories), Delamere Dairy, Fria Gluten Free, Genius Gluten Free, Genon Laboratories , Hale & Hearty, Juvela, Livwell, Mrs Crimbles, Produced in Italy, Pure Dairy Free, Swedish Glace, Tesco (3 categories).
———–
| | | |
| --- | --- | --- |
| | | I've written a book summarising what we've learnt over 20 years of dealing with the gluten free diet, and it might be just what you're looking for. It packs the lessons we've learned into what I hope is a helpful and straightforward guidebook. It's available on Amazon, as a paperback or for your Kindle… |