Yolanda Rueda Calderon from Mexico has responded to my post about Discovery stopping production of gluten free tortillas. She has kindly provided instructions for how to cook tortillas from scratch at home.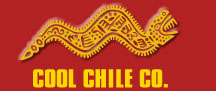 She recommends www.coolchile.co.uk for mexican cooking ingredients, including a tortilla press, though she does point out that masa harina (which is the type of corn flour to use – don't use "cornflour") is also available at Sainsbury's.
Yolanda's Instructions

Simply mix the masa with luke warm water till it collects into a ball (like pastry) if it is too wet it will still stick to the bowl (add more flour) – if it is too dry it will crumble and make dry tortillas (add more water).

Knead it until it feels very light and fluffy – it should be very pliable now. Take off gobstopper sized (~1″ diameter) pieces and hand roll into a ball before placing into the press.

I find it better to cut up a plastic bag into two rough press sized circles (using a carrier bag from a supermarket) wash it and place it either side of the masa dough ball. When it is pressed flat you can then peel the plastic off one face (ensure you place it down smoothly else the creases will be in the tortillas) and gently peel off the other face.

Don't flatten too much as it might get too thin and will not cook properly – about 4-5mm thick, gentle press one side – open press turn circle around and press other side.

To cook place directly onto a hot flat plate – a thick based frying pan or flat oven tray (with a thick base) on top of hob – which is so hot that when you flick water at it the water forms a ball straight away and rolls off to the side. Look for trays that can fit to your stove – as if they unevenly heat up they warp and the tortilla sticks.

Gently place the tortilla onto the plate and leave till you can start to lift it back off again – if you leave it too long the top will start to dry – too short and it will still stick to the plate. (The first one usually always sticks too much – or over cooks – Don't worry).

Once it is free moving turn it over to cook the other side – this side needs to be more cooked than the previous – starting to change in colour as the raised areas brown.

Now turn back over to the original side to finish off cooking – if you have mastered it the tortilla will puff up like a little corn balloon (Don't worry if it does not it will still be tasty – just next time knead the dough more, or check the amount of water as it needs to be elastic dough:)) leave until browned and then remove. Eat straight away or place into a container lined with a tea-towel : this will keep the warmth in till you are finished and you can sit down to eat.

If left to go cold – you are just reheating on the hot plate next time – as they are already cooked. Turn backwards and forth as it warms up. Keep inside a sealed plastic bag in the fridge and they will not dry out but stay moist :)

Have fun :)
Thanks Yolanda! I've ordered a tortilla press, and will be giving this a try very soon.
| | | |
| --- | --- | --- |
| | | I've written a book summarising what we've learnt over 20 years of dealing with the gluten free diet, and it might be just what you're looking for. It packs the lessons we've learned into what I hope is a helpful and straightforward guidebook. It's available on Amazon, as a paperback or for your Kindle… |