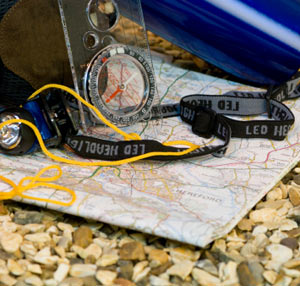 So our coeliac daughter has set off on the first of her Silver Duke of Edinburgh expeditions. She has to do two, each involving 3 days walking and 2 nights camping: one practice, and one for real.
I've been watching—with some trepidation—the flash floods, massive thunderstorms and golf-ball-sized hailstorms that much of the country has been dealing with recently. You just have to love England in the summer. I dropped her off this morning in the Peak District and drove off leaving her standing in the rain…
She did the Bronze (two days) last year, and perhaps she'll do Gold in the future (four days/three sleeps). But whichever the level, the girls have to carry everything they'll need, including tent, sleeping bag, trangia, fuel and food for the whole of the hike, and navigate for themselves between points.
So what has she packed to eat? Always a key question for coeliacs, and I thought you might be interested to know what she's chosen:
Warburton's white bread rolls (found in Tesco)
Roberts Bakeries Yes! You Can brown sliced bread for sandwiches, with a variety of potential fillings (tuna/cheese/hummous) – Tesco
a variety pack of miniature cheeses, each individually wrapped
cucumber and satsumas
Sakata crackers – because they pack down nicely, which crisps don't (and Pringles are a no-no these days) – Sainsburys
Look What We Found sachets of chili con carne, which will only need heating through – Sainsburys
Part-cooked express rice sachets (because they'll only take 3 minutes to cook)
Tesco Belgian Chocolate Wafers
plus jelly babies and chocolate
Not ideal nutritionally, but it should keep her going for three days.
| | | |
| --- | --- | --- |
| | | I've written a book summarising what we've learnt over 20 years of dealing with the gluten free diet, and it might be just what you're looking for. It packs the lessons we've learned into what I hope is a helpful and straightforward guidebook. It's available on Amazon, as a paperback or for your Kindle… |