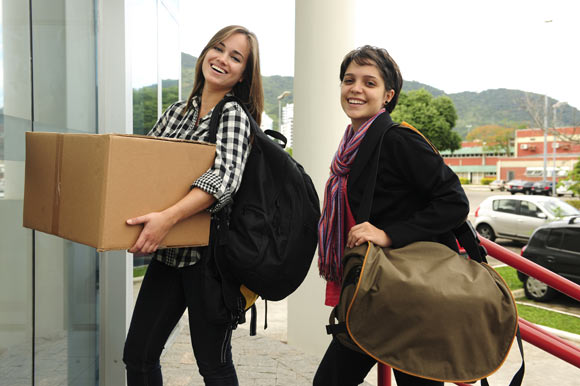 Big weekend for us coming up… coeliac daughter heads off to university to start her first year.
She'll be in self-catering accommodation, because that just seems easier for her, though the university does say it can cater for coeliacs. We've already spotted a café on campus that serves gluten free food, and a gluten free fish and chip shop in town (she does love gluten free fish and chips…)
We've equipped her with an endless list of stuff: pots, pans, plates, knives, airer, cleaning products, pens, post-its… even down to a door wedge, which is, apparently, essential equipment for making friends.
She's registered with a doctor on campus, and we've discussed signing up for a prescription season ticket (which she will do once she's too old to receive free prescriptions).
She's practiced cooking a variety of meals, including things like risotto, fish pie, chili and macaroni cheese – and was baking again today. They're going to be well supplied for gluten free chocolate brownies…
And of course we've organised a student starter food pack. This includes:
Grocery items:
Salt, pepper, chili powder
olive oil, sunflower oil, white wine vinegar
sweet chili sauce, gluten free soy sauce
tomato puree and cartons of chopped tomatoes
stock
cornflour
tea, coffee, sugar
butter, milk, cheese
orange juice
jam, chocolate spread
Salute gluten free pasta
Tesco's gluten free couscous
rice: arborio and basmati
pulses: red lentils and kidney beans
a few tins/jars: tuna / ready made pasta sauce and balti / tikka masala sauce
some fruit and vegetables, including onions and garlic
Prescription items:
Juvela pasta
Wellfoods flour
Juvela buns
And specifically gluten free products, mostly bread and treats:
Breakfast:
UDI's bagels – she likes the chocolate chip ones best for breakfast, though there are other flavours, including plain, and the new multi-seeded ones (good for lunches)
UDI's apple breakfast bars (these are new, and a little like fig rolls – yum!)
Nestle's gluten free honey cornflakes – we've not seen these before, so this is an experiment
Lunch (we expect she'll be making up packed lunches most of the time)
Sainsbury's gluten free baguettes
Warburton's gluten free thins
Sweet treats
Tesco's chocolate wafers
Sainsbury's mini chocolate logs
Mixes
Savoury treats
Tesco's salt and vinegar Chipz
Now I look at it, it is a long list!
She'll need to buy meat and fish when she gets there, but she should have enough provisions for a few meals, as well as enough basics to get her through a few weeks.
So tell me, what have we forgotten to do, or to pack? What would you take?
| | | |
| --- | --- | --- |
| | | I've written a book summarising what we've learnt over 20 years of dealing with the gluten free diet, and it might be just what you're looking for. It packs the lessons we've learned into what I hope is a helpful and straightforward guidebook. It's available on Amazon, as a paperback or for your Kindle… |