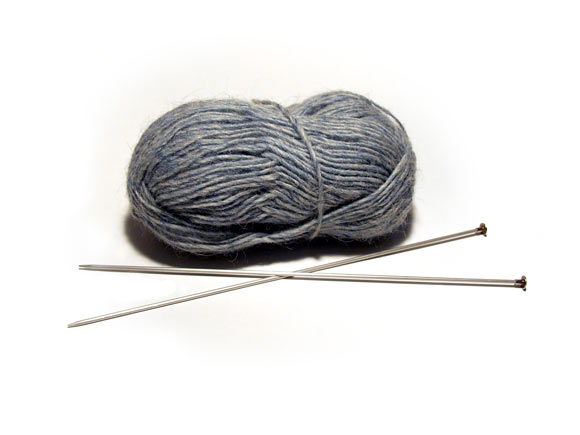 I've been bumbling along, reading gluten free blogs, following up links … and gradually realised that I was visiting a lot of knitting blogs. Very interesting. What on earth could the connection be?
Now, I know that knitting blogs are about as big on the web as Facebook (well, they would be if you added them together) so I thought I'd list some gluten free knitting bloggers here, just for fun.
I used to knit, taught by my mother, but found after a few years (OK, decades!) that it just made my hands ache. I haven't even successfully handed on the skill to my children yet – so perhaps I'd better get on with it before it's too late, and too many more decades go by.
In no particular order, your list of gluten free knitters for today is:
Anybody know of any more? Perhaps you are a gluten free knitter – do let us know, and I'll add you to the list.
Edit: I'm adding Sasha from Seattle
Edit: And here's Celia (thanks to Chris)
Edit: And Brigitte (another friend of Chris')
Wrapped around my finger – Brigitte is from Canada and is apparently also a member of the Cycling Knitters group. These knitters are definitely friendly people with a lot of interests …
Edit: And there's more (I'm loving this)
Edit: And …
Crafty Angels – Chris from Chicago, who lives not only gluten free, but also free from dairy, and egg, and wheat, and garlic, and onion, and more, apparently! I can't imagine having to do without garlic and onions …
Jesh Knits – Jesh, who has a couple of free patterns for River Tam and Simon Tam (hats) on her site. I think I'd look great in a Simon Tam …
| | | |
| --- | --- | --- |
| | | I've written a book summarising what we've learnt over 20 years of dealing with the gluten free diet, and it might be just what you're looking for. It packs the lessons we've learned into what I hope is a helpful and straightforward guidebook. It's available on Amazon, as a paperback or for your Kindle… |