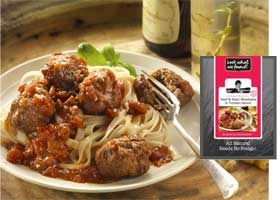 I was lucky enough to be sent some samples by Look What We Found to try out recently.
Their range of products includes a variety of gluten free items, and you may have seen some of these around, but I doubt you've seen all 21 of their gluten free items at the same time. I certainly haven't, despite the fact that I frequent a wide variety of shops in our area, and was surprised by the range.
We've been camping in the Vendee region of France, and although we tried some of these at home, they are ideal for camping, as the packaging doesn't require refrigeration. So they'd be very useful if you were travelling, as long as you had access to a means of heating the food.
One of the options Look What We Found provide is a variety of selection boxes, including a gluten free taster pack. Others include the student survival pack, which is an excellent idea, though it would be good to be able to customise a pack to include only gluten free options, or only vegetarian options. Another option would be to create a gift pack for newly delivered mothers, who didn't have time or energy to cook from scratch, and might be very pleased indeed to receive a food parcel like this. And a great option is a pack of snack pots – the Chilli Con Carne with Camargue Red Rice comes in a snack pot size and is gluten free. Again, it would be good to have a vegetarian gluten free snack pot as an option.
We've now tasted several of these products, and this is what we thought:
Cumbrian Lamb Hotpot
A good, homemade taste, though we added a little extra seasoning. One of the benefits of this range is that they seem to be relatively low calorie. All these products are extremely convenient, with a good taste and decent, healthy ingredients.
English Tomato Soup with Cheviot Cheese Pesto
We liked this: wholesome and creamy, with a full flavour. We'd buy this one again.
Beef Bolognese with fresh Italian herbs
Slightly more mixed views on this one: my son said it was good; my coeliac daughter said it was OK but she preferred my homemade version (but I use lamb, so its not quite the same). We thought (as we did for all these) that it was really very good for something straight out of a packet.
Beef and Basil Meatballs in Tomato Sauce
Comments on this one: very good; nice texture and taste; the basil finishes it off nicely; the best yet. We'd definitely buy this one again.
Gloucestershire Old Spot Pork Meatballs with Butter Beans in a rich Tomato Sauce
The children thought this one a bit 'spicy', though the adults weren't sure why they thought this, based on the recipe. We thought this one was fine, though the texture was a bit dry because of the butter beans – a relatively unfamiliar taste for the children. We preferred the Beef Meatballs above.
Mushroom Stroganoff with hand-picked Scottish Mushrooms
I really enjoyed this one, as did my son ("really, really good"). My daughters are not so keen on mushrooms, so this dish was never going to be a favourite with them. I liked the fact that there were a variety of mushrooms used in this dish.
Fellside Beef Chilli con Carne
This was a great favourite in some parts: "good, good, good" was one comment, "brilliant" another. The children found it a little hot, but it had a good dense flavour and a nice sauce.
Wild Rabbit in Leek and Elderflower sauce with Camargue Red Rice
My husband thought this was the best of the lot. He was the only one to try this, as the children were less than keen on the idea of eating rabbit.
Overall, we like these products, though they are expensive, particularly since each pack feeds one adult or two not-very-hungry children. I'd like to see family-size servings!
The packaging is good (the non-refrigeration is a huge winner) and carries the provenance of the food (such as the name of the farmer, the farm, and the breed of cows) which we liked.
Look What We've Found have four new gluten free products (also dairy free, nut free and wheat free) which all look delicious. Do go and have a look at their range...
| | | |
| --- | --- | --- |
| | | I've written a book summarising what we've learnt over 20 years of dealing with the gluten free diet, and it might be just what you're looking for. It packs the lessons we've learned into what I hope is a helpful and straightforward guidebook. It's available on Amazon, as a paperback or for your Kindle… |