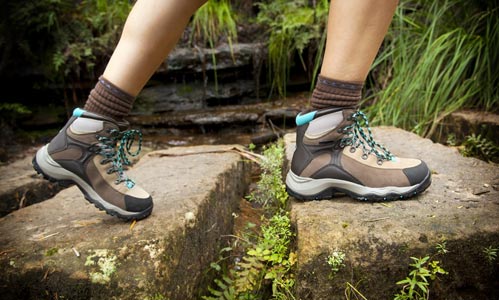 Another year, another expedition…
I've talked before about our coeliac daughter's Duke of Edinburgh expeditions, and had a very interesting email conversation afterwards with another mother about her own daughter's expeditions.
As you may know, the DofE expeditions require that the young people carry everything they need (except water): tents, maps, food, sleeping bags, fuel, cooking equipment… and that there is a weight limit on what each person can carry. In our experience, the team of girls have split the tent and cooking gear between them, to spread the load, and so we've relied on sharing pans (though not crockery, cutlery or utensils). Naturally, this involves cook-in-the-bag type supplies and/or VERY good cleaning between uses. But the other family I was discussing this with needed dedicated pans, thereby increasing the weight that had to be carried. Difficult indeed!
My own daughter's final Duke of Edinburgh Gold expedition is coming up, involving 4 days of hiking and 3 nights camping.
Since my last post on this, we've found a couple more options for gluten-free expedition food:
Expedition Foods offer a range of gluten-free foods. The company was set up to serve the DofE market, and has grown to serve all kinds of outdoor explorers and enthusiasts from Ranulph Fiennes to those taking part in the Marathon des Sables. These are freeze-dried meals – so don't need refrigeration, and are very light to carry – and to cook them you add boiling water to the bag (avoiding the cross-contamination risk).
Ilumi seem to add to their range all the time, and often have very good offers. Their products are all gluten-free, nut-free and milk-free, and some of them are vegetarian or vegan. The food can be stored at room temperature (or in a rucksack!) and can be heated by putting the bags in boiling water (avoiding the cross-contamination risk)
And we were sent some of the new, organic and gluten-free Nature's Path granola bars to try (chocolate chip, and trail mix). We haven't found many gluten-free granola bars, so these could prove useful. They're of the soft and chewy variety, rather than the crisp and crunchy – at least, the trail mix ones are, I didn't get to try any of the choc chip variety – and they are quite sweet. I can see that they might give a weary walker something to keep them going for another few miles.
And once this Duke of Edinburgh Gold expedition is done, her next challenge is an expedition to Nepal, next summer. Being gluten-free doesn't seem to hold her back at all.
| | | |
| --- | --- | --- |
| | | I've written a book summarising what we've learnt over 20 years of dealing with the gluten free diet, and it might be just what you're looking for. It packs the lessons we've learned into what I hope is a helpful and straightforward guidebook. It's available on Amazon, as a paperback or for your Kindle… |