Competition for the best gluten free fresh bread is hotting up!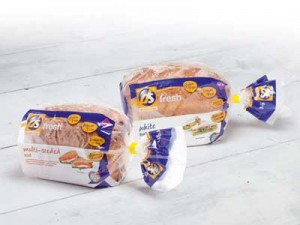 Just when you've got used to seeing fresh gluten free bread on the shelves at Tesco, there's a competitor coming along… This is all good news for people who have to live gluten free. It improves choice, provides healthy competition and publicises the issue. Hurrah!
Dietary Specials are announcing their new gluten- and wheat-free fresh breads, available in ASDA. Each is 400g, and is either a soft white loaf, suitable for sandwiches, or a multi-seeded bread using linseed, sunflower and pumpkin seeds. I love a seeded loaf myself, though I know my daughter would probably prefer a plain white. I don't know of another seeded fresh gluten free bread, do you?
Being fresh bread, this doesn't need toasting or refreshing – another bonus. And I'm really pleased that these fresh breads are becoming available in supermarkets, which makes it much easier for people to cater for my daughter.
And apparently, these loaves will be available at £1.50 until the end of October (so act fast!). I'm looking forward to testing this bread, though we haven't an ASDA near us, so I'll have to look out for one over half-term – do let us know what you think of the bread if you find it first…
| | | |
| --- | --- | --- |
| | | I've written a book summarising what we've learnt over 20 years of dealing with the gluten free diet, and it might be just what you're looking for. It packs the lessons we've learned into what I hope is a helpful and straightforward guidebook. It's available on Amazon, as a paperback or for your Kindle… |