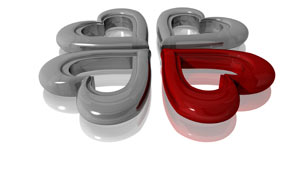 One of the biggest risks in gluten-free cooking is cross-contamination from products containing wheat. In households where some people have gluten allergies and others don't share the same dietary needs or concerns, it just takes a bit of work and organization to keep things safe for everyone.
An easy step to keeping things separate is purchasing separate cookware sets, utensils, and storage containers for cooking gluten-free. You can use color-coding so that there will be no confusion as to which cookware is for which diet. For baking trays you can use disposable liners, so you can bake separate cakes and breads using the same pans. It's important to keep any cooking implements very, very clean, whether you're using separate sets or not.
Cookware and utensils aren't the only concern for gluten-free cooking; cooking surfaces should be very thoroughly cleaned, and separate cutting boards should be used if possible. It's a good idea to have separate toasters for regular bread and gluten-free bread, and separate flour sifters for the different types of flour that you use.
Food storage should be handled carefully. Make sure to purchase good quality air-tight containers to keep flours separate. Cross-contamination can happen if crumbs get into shared butter or jams, so be careful about sharing condiments and using a very clean knife for each serving.
Keeping things well-organized, separate and clean in your kitchen is the key to maintaining a safe eating environment for gluten-free cooking.
| | | |
| --- | --- | --- |
| | | I've written a book summarising what we've learnt over 20 years of dealing with the gluten free diet, and it might be just what you're looking for. It packs the lessons we've learned into what I hope is a helpful and straightforward guidebook. It's available on Amazon, as a paperback or for your Kindle… |