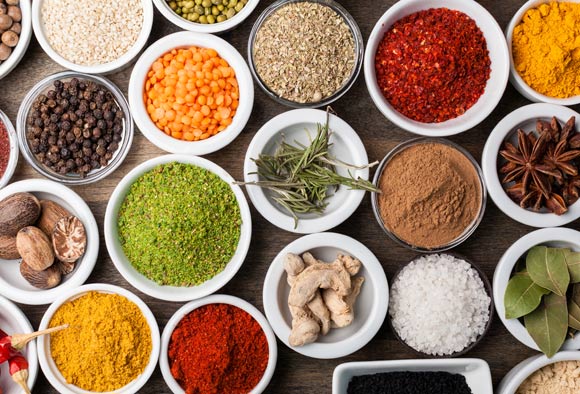 … could you just make it dairy-free and vegan as well?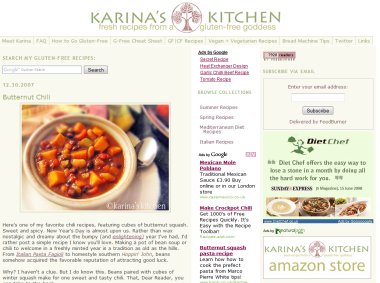 We're going out on Saturday 4 July – no, not to celebrate the loss of the colonies! – and I'd agreed to provide a vegetarian dish (for me, and for any other vegetarians there) and a gluten free dish for my daughter.
Then the call: could you just make it dairy-free as well? Er… and vegan?
Luckily, being a resourceful blogger, I knew just what to do. Deciding to leave the vegetarian, gluten free lasagne in the freezer for another time, because the cheese sauce made it a no-no to serve to those free from dairy, never mind that the egg lasagne also made it a bad dish to serve to the vegan, I nipped straight across to Karina's Kitchen, an amazing source of inspiration and delicious food.
This is the dish I've chosen for that select group of party people who are one or more of: dairy free, gluten free, vegetarian, vegan: a Butternut Chilli with Yeasted Quinoa Cornbread.
Do I have all the ingredients? No, not quite. Missing egg-replacer and a non-dairy milk, I then hopped over to Goodness Direct, who usually deliver very quickly.
Then I spotted this on the Goodness Direct blog: a recipe for gluten free, vegan doughnuts. Being vegan, they are acceptable for dairy free diets too.
Hurrah! Now I just need to pick up the non-speciality ingredients, and we can all go to the party!
| | | |
| --- | --- | --- |
| | | I've written a book summarising what we've learnt over 20 years of dealing with the gluten free diet, and it might be just what you're looking for. It packs the lessons we've learned into what I hope is a helpful and straightforward guidebook. It's available on Amazon, as a paperback or for your Kindle… |