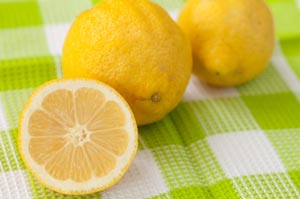 Have you spotted the gluten free ready meals from Tesco yet?
We came across them almost by accident; I don't usually go down that aisle in the store, because I don't usually buy ready meals (too expensive to feed five of us on ready meals), and even if I did, I wouldn't expect anything to be gluten free.
But I found these when I placed an order online:
Free From three cheese fusilli pasta bake
Free From chicken and bacon pasta bake
Free From beef lasagne
Free From beef and dumplings
and Free From spaghetti bolognaise.
Did I miss something? Or did these just sneak in without much publicity? I even chatted to the Tesco Free From brand people at the recent Free From Foods Awards event, and they were all about the Free From dairy-free products, and didn't even mention these…
No matter: we've tasted the first two on this list, and the beef lasagne is in the freezer (it was on special offer, yay!). And… she liked them!
I probably won't buy them very often, because of the cost, and because I prefer to cook a meal we can all eat. However, it is great to know that they are there, and they'll be a good fallback for the occasional evening. Or, of course, if one of her friends wants to invite her round to eat, and needs something easy to feed her.
So, two and a half cheers. Not three, because it seems to me that Tesco is struggling with communications. Not only was I not aware of these… why not, Tesco? You know that I buy Free From goods; you have my email address; you print out coupons for me when I go to the store. Where's the message? A mailshot to all of those of us who buy free from products would be easy enough, surely.
But also: when I visited our local store this week, there was a mysterious Tesco sign up on the Free From shelves saying 'Visit our Bakery for more Free From products'.
There's nothing like the hint of new products to get me excited, so I trotted over to Bakery to ask them about it. Naturally enough, they said 'no, we don't do Free From in Bakery'. And customer services didn't know anything about it; and nor did the deputy manager. 'Come back next time' they said 'we'll find out'.
So I went back (sign still there) and asked again. Still, nobody knew anything about it. 'It must have been meant for a bigger store', they said. But SOMEONE put the sign there; someone is planning Free From products in the Bakery aisle. Why don't the brand people tell the stores?
Anyone know anything about these mystery products? And… if you've tried the Tesco Free From ready meals, let us know what you think!
| | | |
| --- | --- | --- |
| | | I've written a book summarising what we've learnt over 20 years of dealing with the gluten free diet, and it might be just what you're looking for. It packs the lessons we've learned into what I hope is a helpful and straightforward guidebook. It's available on Amazon, as a paperback or for your Kindle… |